Raina Darr
Early College
High School
Early College gives Raina Darr a head start on success
Raina Darr of Elyria has a plan.
The 17-year-old will soon graduate with an associate of arts degree, an associate of science degree and a real estate certificate from Lorain County's Early College High School at Lorain County Community College.
"My future goal is to work in real estate when I'm done with college," Darr says. "I would like to get experience locally and then travel and practice anywhere I can."
Until then she will continue her education through LCCC's University Partnership program with a goal of earning a bachelor's degree in psychology from Cleveland State University.
"LCCC has helped me achieve, or even exceed my education goals," Darr says. "LCCC has helped me gain experience doing college level research, with a campus job opportunity, and most importantly to obtain my degrees at a fast rate."
The opportunity to earn college degrees by the age of 17 was not lost on the hard-working Darr. While a student she continued in her job at a local pizza shop and as a teaching assistant in LCCC's Biology lab.
"I am very grateful for being able to attend LCCC. I started here as a freshman in high school because of the ability to earn a college degree by the time I graduate – and all for free," Darr says.
Early College High School (ECHS) is an opportunity for students beginning in ninth grade to participate in a combined high school and college experience with the goal of earning a high school diploma and college associate degree at the same time. All courses are taught on the LCCC campus tuition free.
Darr, like all LCCC students in the past two years, had to deal with the unexpected complications brought on by the COVID pandemic. She did not, however, use it as an excuse to not keep moving forward with her plans.
"The pandemic affected every aspect of life, including impacting my education," Darr says. "I had to complete a majority of my degree work online. It was challenging but, in a way, it helped me become a stronger, independent student."
While she maintained her self-discipline and self-motivation to complete her degrees during the pandemic, Darr also credits ECHS Counselor Tracey Namik with help along the way.
"She assisted me with all of my questions, concerns and scheduling," Darr says. "She always gave me real, practical and useful information and I am very grateful to have had her as my counselor."
Attending ECHS and earning her high school diploma and college degrees by the age of 17 has been a unique experience for Darr.
"I attended LCCC for some of the most fundamental years of my life. High school is a strong transition period and being held to an adult standard so young helped me mature," Darr says. "Having so many resources at my disposal and so many helping hands along the way really gave me the confidence to start making decisions to build a bright future."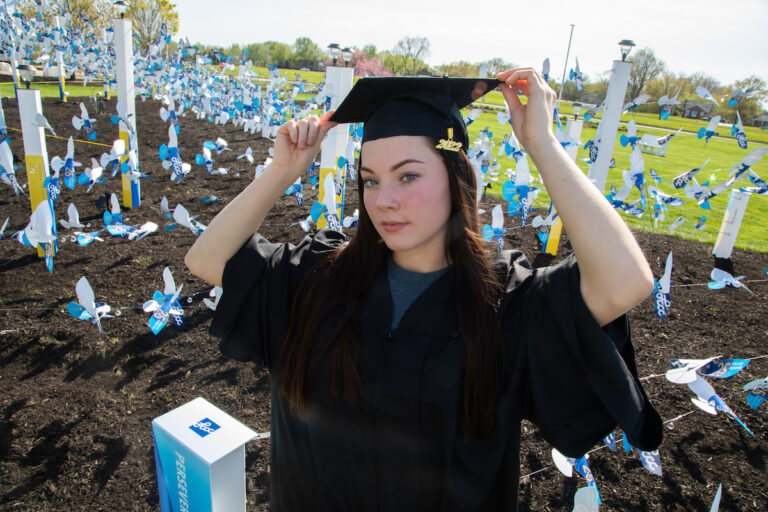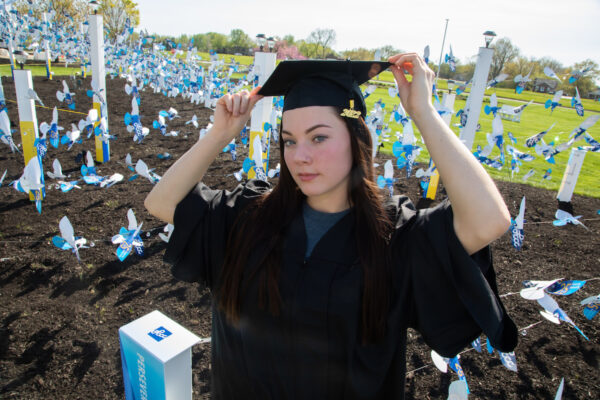 "I started here as a freshman in high school because of the ability to earn a college degree by the time I graduate – and all for free."
Raina Darr - Early College High School Graduate