Kateryna
Karelina
Photography
One-year Certificate
Ukraine native Kateryna Karelina finds a second home at LCCC and overcomes challenges to follow her passion for photography
Kateryna Karelina is standing in front of her photography display in the Beth K. Stocker Art Gallery on Lorain County Community College's campus. Her photos are of animals, which she says represent pure love and kindness, a secret self-portrait, and of a soldier struggling with post-traumatic stress disorder. 
"In my photos, I try to translate emotions through the lens," she says. 
This spring the Ukraine native is graduating from LCCC with her photography one-year certificate and the pride she feels in what she's accomplished is hard to hide. 
"It feels super good to stand here in front of my work," Karelina says. "I could never dream of achievements like this. It was hard work that paid off and seeing the results of it motivates me to keep up."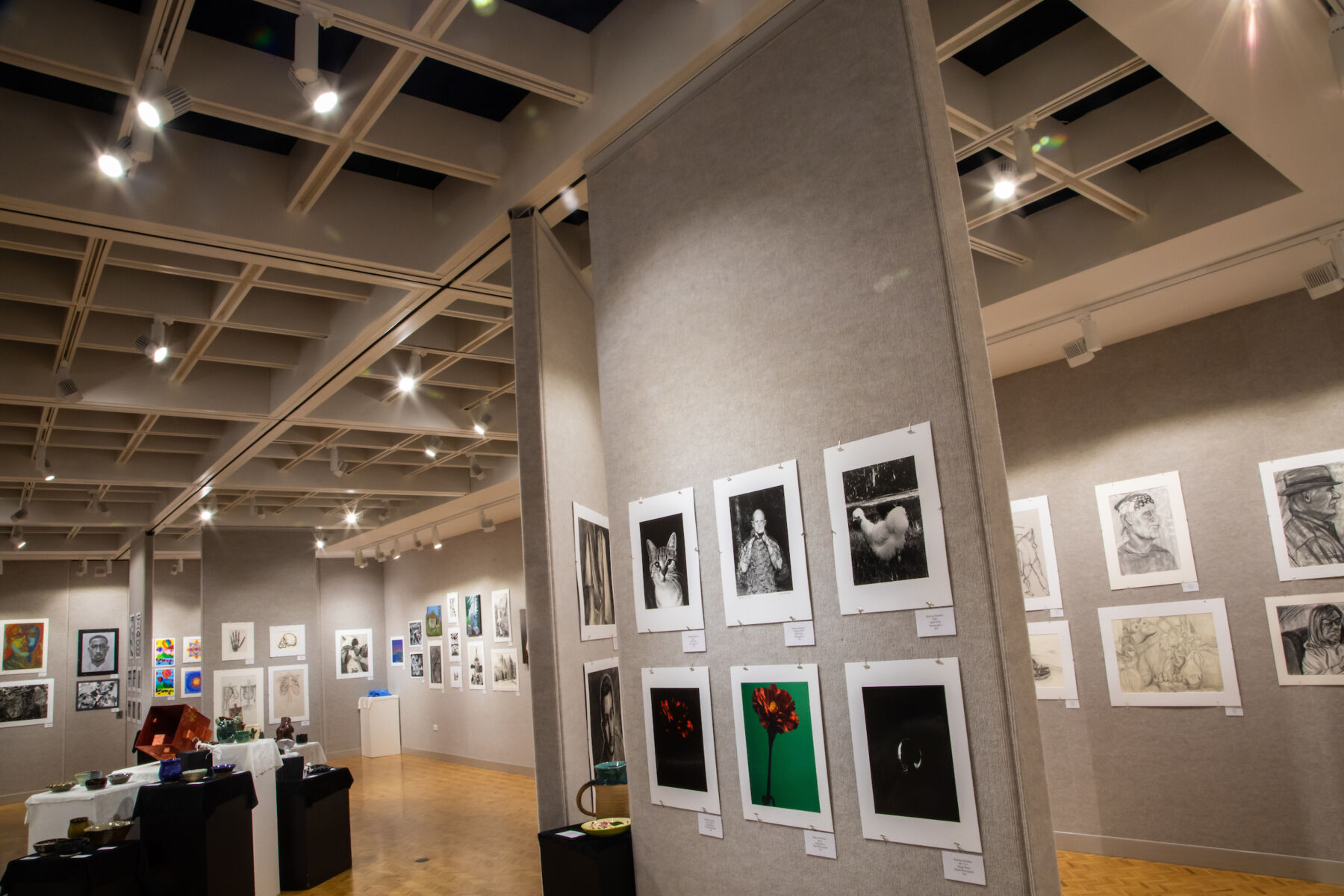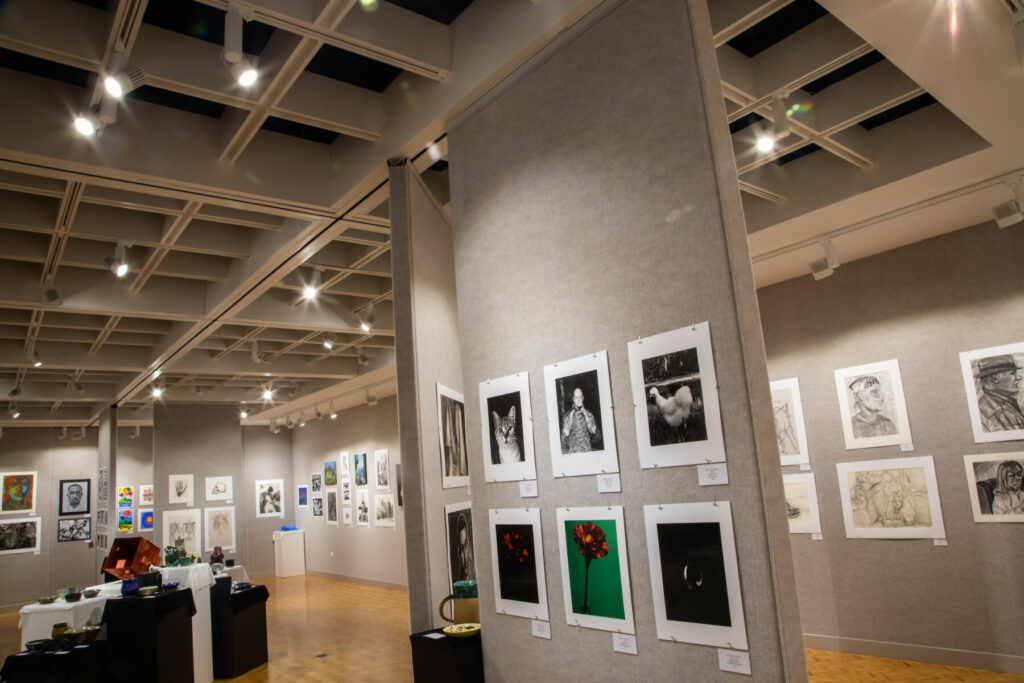 To get to this place, Karelina took quite a journey – one full of challenges. But, she says, every unexpected turn, every barrier, and every joy has been the perfect piece fitting into the puzzle that is her life.  
Karelina knows that sharing her story might give hope to others, specifically foreigners, who face similar obstacles. As she begins telling her story, Kerlina stops to console one of the greatest pieces of her puzzle – her six-week-old daughter, Vera. 
"My baby girl is named after my grandmother," Karelina says. 
Karelina's grandmother is still living in Ukraine. When the war began, she says she felt powerless to help from the United States. But since that time Karelina has found ways to support her fellow Ukrainians.  
"I'm working with my local church in Lorain to gather humanitarian help and we are actively shipping it to Ukraine, to the Poland border, and then it gets distributed where it's needed," she says.  
She has also opened the doors to her new home to anyone seeking refuge, including her grandmother. 
"I told all my family members back there, and my friends, that our house, our door is open for them," she says. "But my grandmother refuses to leave. She stays there." 
Karelina thinks the same obstinacy that keeps her grandmother in Ukraine has kept her pushing through schooling, even when it felt too hard. 
"She's a stubborn old lady," Karelina says of her grandmother. "Maybe that's where I got my stubbornness from." 
A new start 
Karelina  moved to the United States in 2015 with a backpack and a few dollars. She simply wanted a better life for herself and her family.  
"It was a difficult time in Ukraine in 2014, so it was a little scary to stay there," she says. "I started looking for opportunities to move elsewhere. I remember I knew a little English and I was confident that I would find a way to get money as long as I can communicate with people." 
Karelina began looking for those opportunities in Washington D.C., working hard to earn a living while learning a new country's economic system. 
"I was busting myself in work. I worked as a lifeguard, server, hostess, bartender, kennel assistant, veterinary technician, and pet sitter," she says. "I learned about paychecks, credit  cards, credit history, taxes, and immigration law."  
For reference, she says, in Ukraine, she only used cash and never even thought about how to buy a car or rent an apartment. 
One year after Karelina arrived, her younger sister moved to America, and then her mom after that.  
"We were all reunited," she says. 
Only after Karelina had built a stable life for her and her family, including a well-paying job, a safe home, and the consistent ability to buy food and put gas in the car, did Karelina begin opening herself up to a relationship. And in 2019 she met her future husband Cody, who was retired from the United States Marine Corps. Cody was from Lorain, Ohio.  
"He dragged me here," she jokes.  
And it was in Ohio, specifically Vermillion, that Karelina found a home away from her home country. 
Finding her ikigai
Shortly after settling in Lorain County, Karelina began working at a local veterinary hospital. Then the COVID-19 pandemic hit. Karelina decided to use it as an opportunity to make a change. She quit her job and, with her husband's encouragement, started taking classes at LCCC to figure out what she wanted to do next.
"It was extremely difficult at first, relaxing for a bit from the work hustle. I experienced  a second wave of cultural shock," Karelina says.
Added to the strain of the transition was an uncertainty about what she wanted to do.
"I was all over the place," Karelina says. "I was taking physical science. I was taking accounting classes. I tried it all."
While Karelina was dipping her toes into various career pathways, she began to feel the mental and emotional weight of being away from her mother and sister, and so far from her home country.
"Being a student at LCCC at first was challenging because I did not have any support  system or friends," Karelina says. "And COVID made the college experience different than what it actually is."
But one aspect of Karelina's stress – the uncertainly – began to fade when she found her true passion. She had always been interested in photography as a hobby, but when Karelina learned she could earn a one-year certificate in the area, she knew the program was right for her.
"It felt immediate, like my spot," she says. "I started making connections with professors, with other students."
The draw to photography was so instant and intense, Karelina says best word to describe it doesn't exist in the English language.
"There is a Japanese word ikigai. It means your true passion and photography is my ikigai," she says.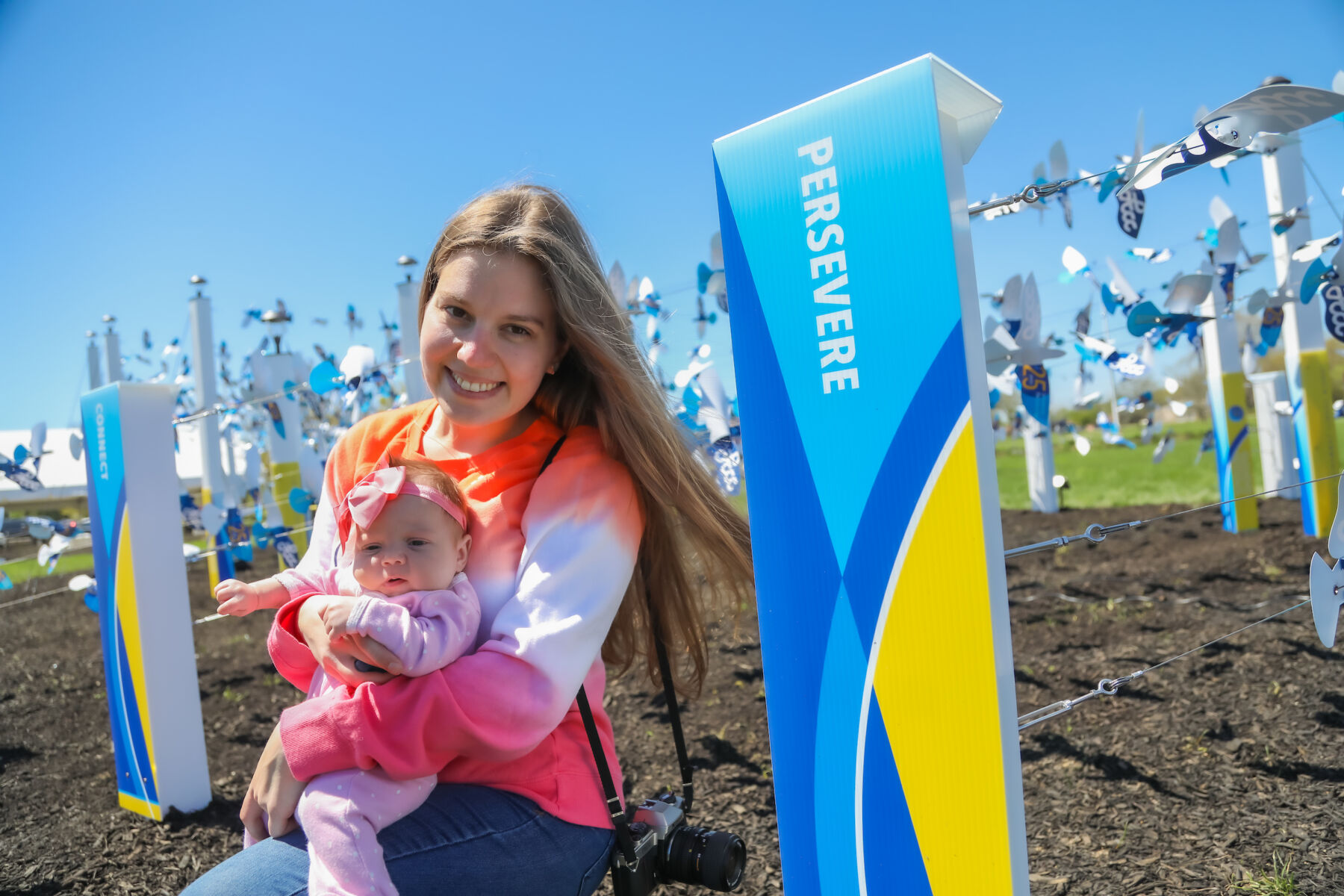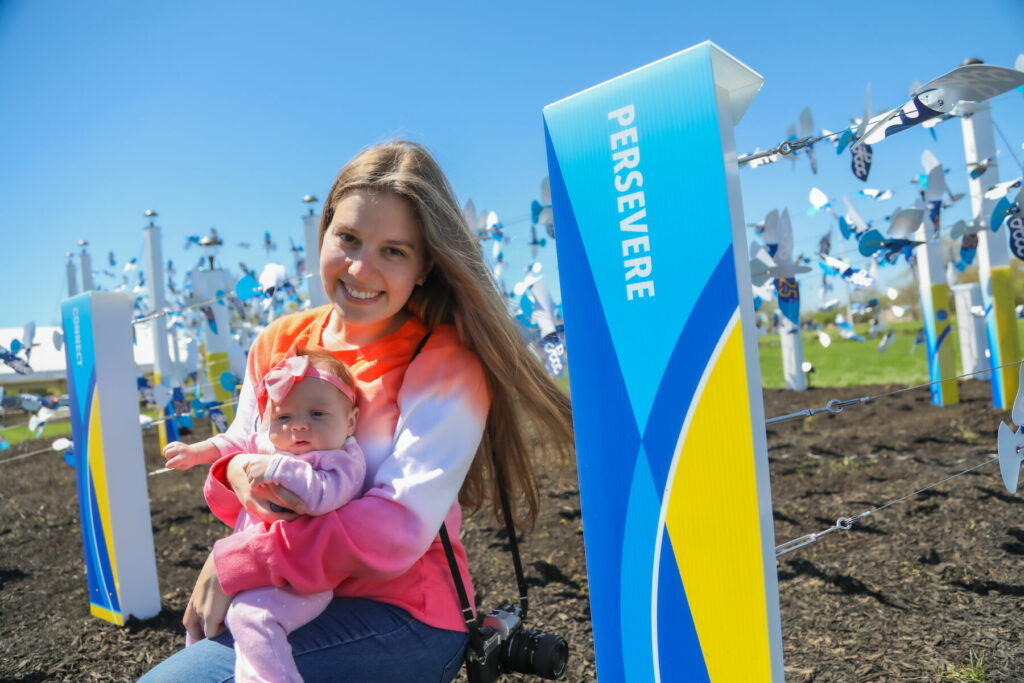 Support from the ARC
Karelina was so sure she'd found her ikigai that nothing was going to keep her from completing her certificate within one year. And she realized that on LCCC's campus, she was never really alone. 
"I found out about the Advocacy and Resource Center and I used it for mental and emotional support therapy," she says. "I talked to a counselor there."  
The ARC also provided her with a laptop to use when COVID-19 restrictions pushed classes online. Once campus opened, Karelina began visiting the fitness center, which helped her stay active, and used the tutoring center to refine her English speaking and writing skills.  
Her support system became so strong that Karelina felt confident enough to take an 18 credit-hour semesters so she could finish in one year, even after finding out she was pregnant. 
"I said, 'You know what? I'm stubborn and I'm going to go ahead and earn the certificate within the year,'" she says. "And I completed at the top of my classes." 
Off campus, Karelina found that last bit of home country support she was yearning for.  
"It is a small group of Ukrainian women who agreed to help me when baby was born so I can graduate this semester," she says. 
Today Karelina's more confident than ever, graduating with her certificate in photography, surrounded by a support system that makes her feel at home, and enjoying time with Vera.  
"I feel more powerful now than I did two years ago when I just started," Karelina says. "LCCC to me is like a second home. I absolutely love being here." 
"LCCC to me is like a second home. I absolutely love being here."
Kateryna Karlenia - Photography One-Year Certificate graduate